what people are saying
★★★★★
From start to finish my order experience was sincere and attentive. Turkan Home made sure I had everything I needed and more. The throws and blankets I ordered FAR exceeded my expectations. So happy. Thank you for a great product and wonderful customer service.

Jamie, PrinEle Designs
★★★★★
Love these beautiful towels, my guests are enjoying them so much! The robes are also just beyond in terms of quality and esthetic!

Brianna, Abl Studios
★★★★★
We love working with Turkan Home - the products are gorgeous, affordable, and very high quality. Our customers love the quality and the patterns. These towels and blankets make up a large portion of our textile category and we reorder frequently.

Taya, TASI Designs
★★★★★
All the products we've purchase from Turkan home have been absolutely gorgeous. We will definitely continue to purchase from here in the future. Our customers also LOVE the geometric patterns they offer.

Amber, And Studio
★★★★★
"I just received my order! Such a beautiful kimono and gorgeous scarf! Your packaging is one of the most beautiful I've seen."

Ksniea, online
★★★★★
We are thrilled to offer these items in our shop. The colors and patterns are eye catching and the quality is top notch.

Heather, The Post & Office
★★★★★
Really impressed with the quality and pricing of these products. Very happy with them and they look great in the store.

Andrew, Revival Goods
★★★★★
The hoodie jacket is perfection, I will wear it often, and I just love the damask towel. I have already been spreading the word!

Renée Starr, online
★★★★★
"We are so impressed with the quality of the products we are hoping that we are reordering very soon."

Michele, MoMu Home Staging
FOR THE OUTDOORS | ON THE GO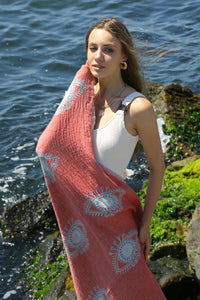 A Towel in the Car: Underrated Necessity
At your disposal for an impromptu hangout at the park, a quick dip, or a warm layer to wrap up in when the temperature drops. Trust us, you won't look back.
MORE TURKISH TOWELS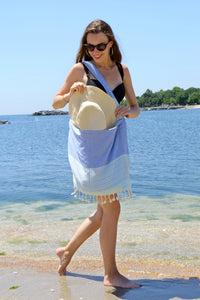 A Towel Bag for Your Outdoor Activities
In summertime when we go from sea to sand, and back again, a comfortable, effective towel bag solution is key.

Shop Beach Bags
TO WEAR | KIMONO ROBES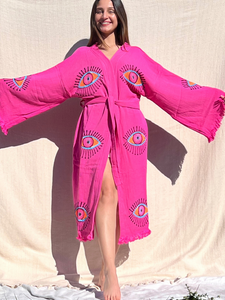 Timeless styles, made to last
Our apparels are designed keeping in mind slow fashion and handmade,
SHOP Coverups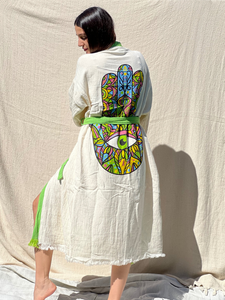 Handmade quality
We use traditional weaving techniques to produce our apparel.
SHOP Eye Kimono Robes
FOR THE HOME | Bath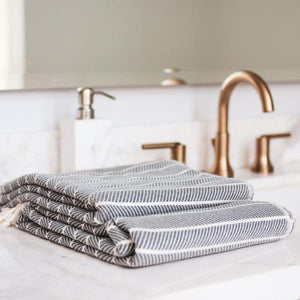 Little luxuries
Istanbul has been a customer favorite since the very beginning. Made of cotton and bamboo, it is effortlessly absorbent and green, scoring high in environmental sustainability.
All facts aside, the Istanbul towel is among the softest and most versatile of our products. An excellent everyday towel, baby blanket, or couch throw, it lends itself to endless uses.
SHOP ISTANBUL TOWEL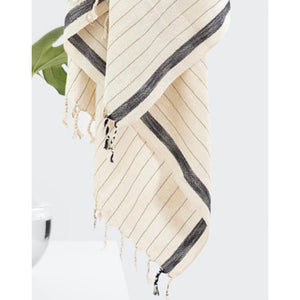 Statement texture
Bodrum Turkish towel is handwoven with tassels. It is for those who appreciate true artisan work. It's 100% cotton and flat woven making it an excellent absorbent towel that is quick to dry.
SHOP TURKISH TOWEL
for the home | bed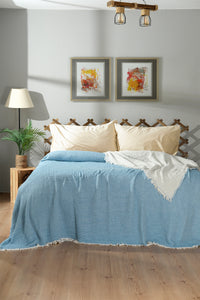 Monochromatic neutrals
Layering neutral tones creates a sense of tranquility. A juxtaposition of materials like cotton, linen, and suede keeps it interesting and luxe with plenty of texture.
SHOP NEUTRALS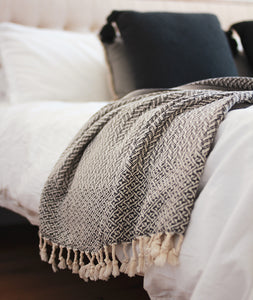 It's all in the details
The secret behind some of our ultra plush blankets is two layers of soft, handwoven cotton.
HOW TO CARE